News
Club news:
Minister Meets Club
09 May 2014
Members of the Moyola Angling Association today met with DCAL Minister Caral Ní Chuilín to discuss the ongoing issues with Salmon Conservation. Club Chairman Philip Maguire along with Seamus Donnell
...
more
Could all Anglers please keep an eye on the river up around Draperstown.
There is sand being washed down the river above Draperstown and lodged in the bed of river right down to Castledawson.
Anyon ...
more
Club news:
Moyola Anglers meet Green Party
29 April 2014
Moyola Anglers Ciaran Bradley, Joey O'Neill and John McCombe have met with the Green Party at Stormont to discuss pollution.

The Green Party said river bailiffs across Northern Ireland should
...
more
Could all Club Bailiffs please send their mobile phone numbers to the email address on the Club Website moyola.angling@hotmail.co.uk
We need these numbers from the recently signed in bailiffs a ...
more
Club news:
Clean Up Needed
23 April 2014
As our Open Day is coming up on the 17th May.
We could do with a bit of help to get Bradleys Lake ready for the open day.
Anyone who has a strimmer and are available at there own convenience it wo ...
more
General news:
Northern Ireland Tourist Board
18 April 2014
As you may know, the Northern Ireland Tourist Board has designated Lough Neagh as one of it's 9 destinations to promote as a tourist area. Lough Neagh Partnership is developing
...
more
Moyola Angling Association.
For Anyone wishing to go to the first of the weekend competitions.
...
more
Moyola1:
An interesting evening
09 April 2014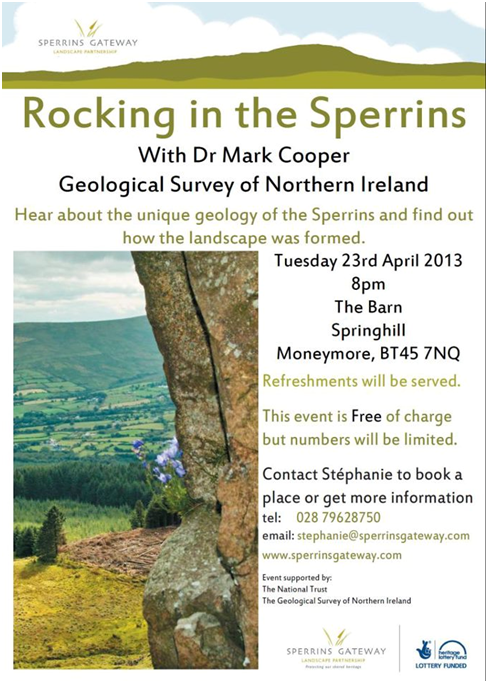 ...
more
Club news:
Hats, jackets and shirts...
08 April 2014
To celebrate the Club's 25th Anniversary and to help raise funds for new projects along the river, the Moyola Angling Association is offering top quality fishing gear.
Manufactured by t
...
more
Moyola1:
Invasive Species talk
08 April 2014
Pol Mac Cana who is involved with An Carn near Maghera has arranged a Talk & Workshop in the Clady Club house on Wed 17th April at 7pm.
All members are welcome to come along.
The talk will be h ...
more