Orri Vigfusson at angling seminar
Friday, April 17, 2009
Organised by the Directors of Bann System Ltd the seminar will be held on Thursday 30 April 2009 at 7.00 p.m at the Radisson SAS Roe Park Hotel, 40 Drumrane Road, Limavady.
Speakers will include Orri Vigfusson (North Atlantic Salmon Fund), Iain Wood (Director of FishBritain Ltd), representatives from Loughs Agency and AFBI, all of whom should make the evening an interesting and informative one.
Up to three members of the Moyola Angling Club are invited to attend.
To find out more about the work of Orri and the North Atlantic Salmon Fund click here...
New Salmon Website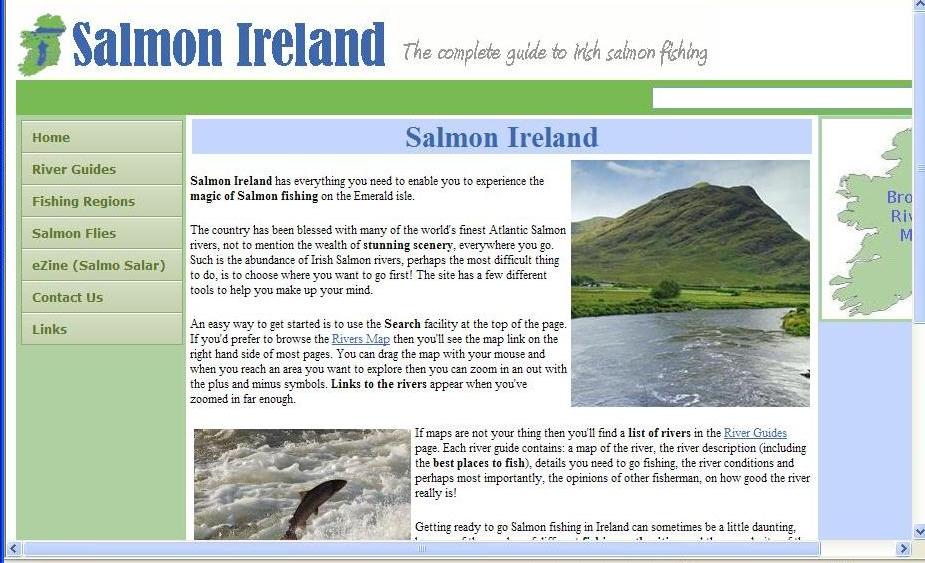 A superb new website detailing all the salmon rivers of Ireland has just been launched, which includes a comprehensive overview of our own Moyola. The
salmonireland
website has been created by Clady angler Patrick McErlean, who is incidentally a cousin of mine.
There's a lot of rivers in Ireland with salmon and this site has them all. Click here... or simply click on the image.
Moyola Angling Association Committee Meeting
The April meeting will be held this Monday night at St Colm's High School, Draperstown from 8.00pm.
Michael McGlade