The Wooden Spoon
The Wooden Spoon is awarded to those anglers who fail to catch a salmon on the Moyola River.
The current holder of the Spoon is Adrian [Budder] McKay pictured below.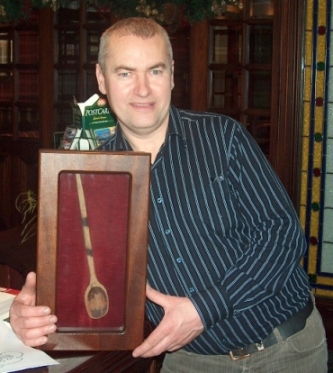 And don't forget to rule yourself out of the Wooden Spoon race by sending any evidence of your rod-caught salmon to
info@moyolaangling.com
or by leaving your comments in the guestbook.
As October 31st looms and still without a salmon, some anglers turn to desperate measures as seen in the video below...