New Season Advice
11 March 2014
Whatever fish you are after, please check all your equipment before you start your journey. Safety is, and always should be, paramount. Particularly those of you that intend to wade the waters in an attempt to land that first new season fish. Keep in mind all rivers can be in spate
.
They can rise quickly and the water temperature can be icy cold. Check the weather forecast before you venture out this weekend.
Often when you leave home the weather can be fine but suddenly you can have hail, and snow, particularly on a lot of the mountain lakes and upper stretches of our rivers.
Prepare for the worst and take extra clothing.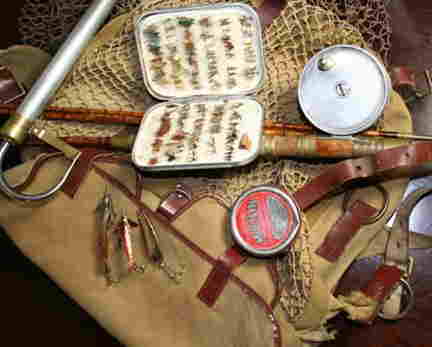 It is suggest you give you fishing tackle the once over. You donít want the first fish of the season swimming away with hook and line because the fishing line has perished over the closed season. Remember to get your rod licence and relevant permit before you fish.
If you are fishing catch and release please use single barb less hooks. The same applies if you have reached your bag limit for the day.