Altagoan salmon nursery
In 2003 the Moyola Angling Association embarked upon an ambitious project to enhance the small Altagoan tributary of the Moyola.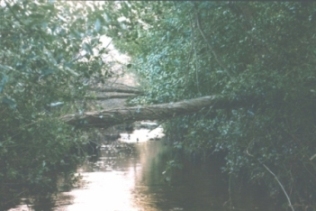 The river had very few deep pools suitable for juvenile fish to thrive. This problem was addressed by the creation of groins, hand-built with medium sized stones.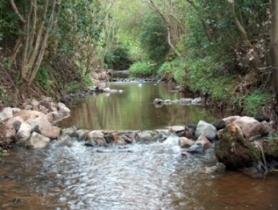 Large stones were also placed in the middle of pools to give cover for small fish from predatory birds.
This project was funded by the Lottery Awards for All grant scheme.
The club would like to acknowledge the kind generosity of Heron Brothers Ltd for supplying the stone.
This little river is also famous for the discovery of what is thought to be ancient shark bones, found on the Moyola near its meeting with the Altagoan.
Read full story here.
To view extensive pictures of the project click on the link below.
View Gallery