River Walkway
Much of the Moyola River from Tobermore upstream is only accessible via farmland and under agreement from local farmers.
The club would propose to develop a walkway of approximately four miles from the Weddlebridge to Disert Bridge above Draperstown. See map...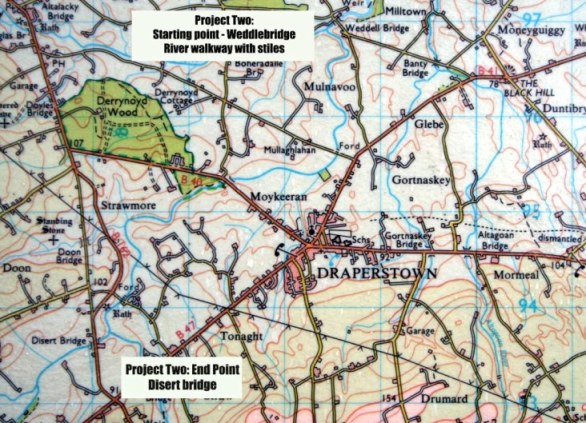 This project would involve extensive clearing of overgrown river banks and the provision of styles and signage for both anglers and ramblers/walkers alike.
Approximate cost: £25,000
Breakdown of costs: £7,000 – clearing of overgrown river banks. £13,000 – provision of stiles [£65x200 stiles]. £5,000 – signage to inform anglers and walkers.